Book your ski | snowboard instructor
You need to gain in confidence? you whist to progress quickly with an instructor who will adapt to your specific needs? You're at the right place
Weekly and daily formulas from 30 mins to 2hours of lesson
For children and adults wishing to benefit from personalized tuitions.
From private 30-minutes lessons to weekly formulas.
We will choose with you the instructor best suited to your needs.
Tarifs et horaires - leçons privées
Private lessons details ⬇️
For the first lesson, the appointment is always at the school office.
For the following lessons, you will agree directly with your ski instructor on the meeting place.
Arrive at your lesson 5 mins before
Have a valid skipass 🛂
Be already equipped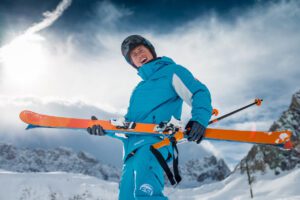 A ski/snowboard helmet 🪖
The necessary protections according to your level and discipline
Glasses adapted to snow sports (sunglasses 🕶 or goggles 🤿)
A little pee before 😍
with family? between friends? take advantage of your instructor to progress and discover Montgenèvre
Whatever your discipline, the Montgenèvre ESI APEAK ski school has a professional for you. Private lessons are "tailor-made" and at all hours of the day<
fresh holidays in the mountains
Full and half day formulas
Discover the French / Italian ski area
If you want to take advantage of the services of a ski instructor for half a day, a day, a week. This formula is made for you!
You will have time to do some technique and above all to ski at your level on the most beautiful slopes and on the best snow of Montgenèvre and the Milky Way.
Tarifs et horaires - Moniteur de ski journée et demi journée
details and useful infos ⬇️
Most of the time the meeting point with your instructor is at the ski school office. However, if the schedule allows it, you can choose!
You benefit from the expertise of your instructor, who will guide you and show you the most beautiful places adapted to your level.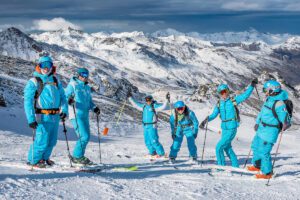 An helmet (obviously) 🪖
the necessary protections according to your discipline and your level
Glasses adapted to skiing (solar 🕶 or goggles)
a little pee before leaving 😍
1/2 or full day with an instructor is a formula wherever you are from 1 person to a group of 8 it's the same price
les vacances à la montagne