English speaking instructors 🇬🇧
Courses from first-timers to experts levels 3 to 6 days
Great tuitions to learn the skiing techniques at all levels
Adult group ski lessons at ESI Apeak Montgenèvre are courses in small groups. with your English speaking ski instructor You will discover skiing in optimal safety conditions.découvrir le ski dans des conditions optimales de sécurité.
All offers of the ski school for adults in Montgenèvre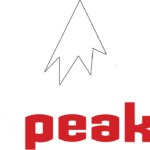 Adult group ski courses all levels
4 to 6 students per group depending on the period
Practical infos ⬇
Vous devez arriver au cours "prêts à partir.
Le casque est obligatoire pour tous nos cours adultes 🪖
Lunettes de soleil ou masque de ski
Vetements adaptés à la pratique des sports d'hiver
Gants de ski ou moufles
Pour les cours de ski adultes vous aurez besoin d'un forfait de ski. Vous avez la possibilité de l' acheter directement à l' école de ski si vous le souhaitez
En cas de problème durant votre séjour, Maladie, blessure,... Les cours ne sont pas remboursables. Nous vous recommendons fortement de souscrire à une assurance spécifique pour les sports d'hiver
Crème solaire 🔆
un petit casse croute dans la pochet 🍗🍟
Un petit passage aux toilettes avant votre leçon👏🏼
description ⬇
Tous nos cours collectifs adultes sont faits pour que vous puissiez progresser dans une atmosphère de vacances
Quel est le plus gros défaut de Bernard?
Les horaires des stages de ski adultes sont adaptés à ceux de nos cours collectifs enfants.
L'école de ski ne forme que des petits groupes d'adultes. Cela maximise la sécurité, le plaisir et l'apprentissage
Ailleur c'est moins bien...
Nous sommes là pour vous assister, vous aider dans vos choix. Natifs de Montrgenèvre, nous pourrons vous conseiller de la reservation à votre départ.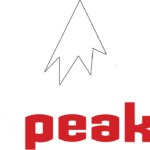 Off-piste | freeride course
Off-piste discovery and improvement
If what you are looking for is not available please contact us directly at the ski school
the Montgenèvre ski school APEAK – ESI offers ski lessons for adults. Whether you are a beginner, intermediate or experienced looking for improvement, we will have a course adapted to your level.